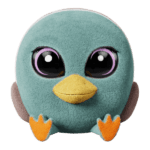 David the Duck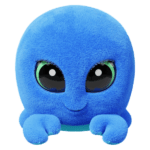 Carlos the Crab
Carla the Crab
1.00 zł
Restaurant owner

!

Carla the Crab, a mistress of underwater flavours, dreams of becoming the Master Chef and keeps honing her culinary skills. She also has a fondness for mugs, which she keeps collecting. Each of them has its own amazing history.

Own restaurant

Spoons and forks

Colorful food
There are over 6700 known crab species all over the world, differing in terms of shape, size and behaviour

Most crab species are sea animals, although some live in freshwater rivers and lakes

Crabs are usually loners, preferring solitary lives

Some crab species can change the colour of their shell to camouflage themselves and protect against predators.