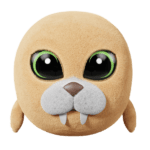 Wilfred the Walrus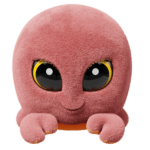 Carla the Crab
David the Duck
1.00 zł
Water sports instructors

!

David is a champion of water adventures, he was born on a wave and was pretending to be on a surfboard while still in the crib! With David, everyone feels like a fish in the water, and the boards, sails and water scooters are the magic tools he uses to tame the waves. His life is one endless wave of joy and adventure.

Sunshade​

Lots of surfboards

Sunbed
The feathers of wild ducks can have various combinations of colours, from dark brown and black to white and grey. They often have a characteristic green dot on the head.

Wild ducks are versatile animals. They can swim, dive and fly. They can live both in freshwater and seawater. They inhibit wetlands, lakes, rivers and coastal bays and lagoons.

Their feet do not have nerves or blood vessels, which is why they never get cold feet!

Ducks have waterproof feathers. Duck feathers are so waterproof that when they dive underwater, the feather layer just next to the skin stays completely dry.