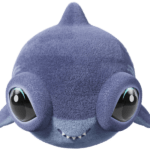 Hector the Hammerhead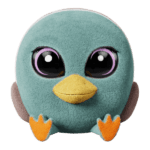 David the Duck
Wilfred the Walrus
1.00 zł
Dentist

!

Wilfred, the superhero of the dental world, ready to step into action at any time! His dentist's chair is actually a ship that takes patients on amazing journeys into the depths of their smiles. Everyone who leaves Wilfred's office will be smiling from ear to ear!

Dental office

He has his own tooth poster

Toothbrush
Walrus tusks are actually elongated teeth, and in males, they can reach up to 1 metre.

Walruses are adapted to living both on land and in the water. They have fins that have transformed into paws to help them move both on land and in the water.

The skin of the walrus is a thick layer that helps it stay warm in the cold Arctic climate. They also have a thick fat layer

Walruses lose hair with age. The skin of old walruses is usually completely hairless.