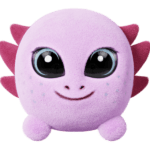 Alan the Axolotl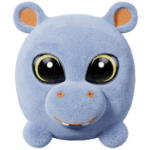 Hannah the Hippo
Sara the Seal
1.00 zł
Archaeologist

!

Sara is always ready for a marine adventure into the depths of ancient history to discover lost treasures. She has already discovered secret dolphin temples, ancient coral reefs and hidden caves, and her magnifying glass helps her take a closer look at ancient rock drawings and reveal their secret meaning.

She has his own shovel

She collects fossils and ancient treasures

She has his magnifying glass
Grey seals can dive to significant depths, reaching up to 200 metres, and stay underwater for more than 15 minutes, and they can close their nostrils underwater, which makes it easier to hunt

They are one of the biggest seal species. Males can reach a height of approx. 2.5 metres and weigh up to 300 kg

Female grey seals have a unique ability to recognise their pups. After birth, they recognise their offspring by smell and sound

The research facility established to protect and study seals is referred to as a seal sanctuary.