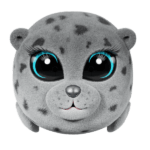 Sara the Seal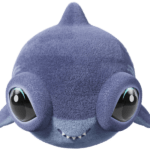 Hector the Hammerhead
Hannah the Hippo
1.00 zł
Gardener

!

Hannah, the famous gardener is a master of talking to plants! Thanks to her magic approach, flowers stand up and sing whenever she waters them. When Hannah goes out for a walk, the grass starts to grow so fast that it begins to resemble a mini-jungle, and palm trees bow down over her to protect her from the sun.

She has his own wheelbarrow

She collects exotic plants

She's wearing rain boots
Hippos are herbivores, and they mainly eat grass. Over the course of a single day, a hippopotamus can eat as much as 68 kg of plants.

Despite their massive size, hippopotamuses can move amazingly fast on land. They can reach speeds of up to 30 km/h over short distances.

Hippos spend most of their life in water. However, they cannot swim. They mostly walk, hop or stand underwater. This way, they protect their skin against strong sunlight.

Hippos can hold their breath for seven minutes.