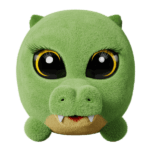 Camila the Crocodile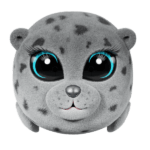 Sara the Seal
Alan the Axolotl
1.00 zł
Underwater vet

!

Alan has no equals when it comes to rescuing underwater creatures. Sometimes, all it takes is for him to sing a funny song to immediately make the sick animal feel better. His smile and positive attitude have the magic power of healing!
The axolotl is one of the few animals on Earth that can regenerate lost limbs, organs and even a part of their brain.

They can have different colours, including white, black, brown and grey. There is also an albino variety, which has pink or light white colours due to the lack of pigment.

She can breathe with both gills and lungs

Axolotl eyes do not have eyelids!