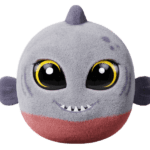 Peri the Piranha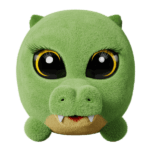 Camila the Crocodile
Philip the Penguin
1.00 zł
Ice cream salesman

!

The flavour master and ice cream virtuoso! Once, when his fruit juice froze, he discovered his secret passion – making delicious ice cream. Now, with his magic ice cream stand and colourful fruit waffles, everyone can get a taste of the ice cream heaven!

Ice cream cones

ice cream parlor

Fruits
Penguins are birds, but they cannot fly. Their wings have evolved into fins. Instead of flying, penguins are excellent swimmers and divers.

There are many different species of penguins. The emperor penguin is the biggest species, reaching a height of approximately 1.2 m, while the little penguin is the smallest species, only reaching 40 cm.

Penguins can swim very fast, some can reach speeds of up to 35 km/h when swimming.

Some penguin species can stay for up to 20 minutes underwater and dive to a depth of half a kilometre!