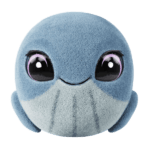 Wilbert the Whale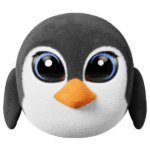 Philip the Penguin
Peri the Piranha
1.00 zł
A deep sea diver

!

Peri is a true superheroine of the depths, always ready for an adventure! She is not scared of any water because she is a master diver. With all of her essential accessories, she traverses underwater mazes, hoping to make fascinating discoveries and find underwater treasures.

It has its own diving tank

He has a diving mask

It includes diving fins
The eyes of the piranha are adapted to living in murky water, which helps it avoid danger.

Every piranha has two rows of triangular teeth, when one tooth is damaged or lost during feeding, a new tooth starts to grow automatically in its place.

Piranhas communicate by sound. They send sounds to warn or call other piranhas or to communicate with them.