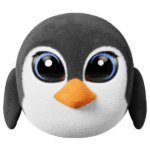 Philip the Penguin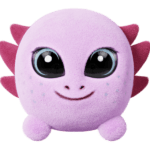 Alan the Axolotl
Camila the Crocodile
1.00 zł
Volleyball player

!

Camila loves sports and flying kites. She is a true phenomenon on the court, and when she's not playing volleyball, she turns into a kite-flying fanatic! She jumps, dances and spins around the kites, pretending to be soaring high in the sky like a colourful bird in the wind.

She collects kites

She has her own volleyball court

She has some volleyballs
Crocodiles are one of the oldest living species on Earth. Their ancestors appeared more than 200 million years ago.

Crocodiles are also very adept terrestrial animals. They can move on land with great skill and reach very high speeds, particularly over short distances.

Crocodiles are known for their longevity. Some crocodile species can live as long as 70 years in natural conditions. The record-holder is the Nile crocodile, which can live more than 100 years.

The Nile crocodile can stay underwater for up to two hours.