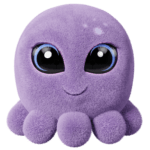 Olivia the Octopus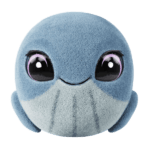 Wilbert the Whale
Niko the Narwhal
1.00 zł
Store Owner

!

Niko is a keeper of sea souvenirs. His store is filled with adventure and magic, and every article has its own story to tell. He loves to share fascinating stories from the most remote corners of the world.

He has a lot of porcelain in his shop

It has its own gift shop

A pendant with shells reigns supreme at the souvenir stand
The narwhal is referred to as the Unicorn of the Sea due to the spiral horn, which is actually a tusk and can be up to 3 metres long, weighing approximately 10 kg.

He is one of the few marine mammals that can adapt to extremely cold conditions.

His skin is rich in vitamin C and changes colour with age.