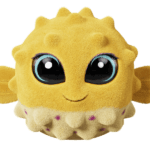 Poppy the Puffer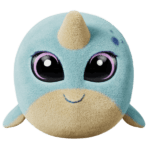 Niko the Narwhal
Olivia the Octopus
1.00 zł
DJ

!

Olivia is the queen of rhythm who rules the dance floor! Always ready to set out for a musical adventure, her deck, console and a dazzling pair of headphones give her the ability to make everyone lose themselves to dance! This octopus can turn up any party in the depths of the sea and take everyone into the crazy world of music!
Octopuses have a unique nervous system, which includes nine brains – one main brain and eight smaller brains, each of which controls one of the octopus's eight arms.

Octopuses are experts at camouflage. Using special cells, they can change the colour of their skin to adapt to the surroundings or create patterns that help them communicate and conceal their presence

When attacked or threatened, they can deliberately separate one or more arms to distract the predator and escape.